The Top 12 Best Travel Destinations Central and South America are listed below.  According to US News and World Report, these are the Best Travel Destinations Central and South America along with a brief description of each place.  Also, if you are visiting the area, these are must-see attractions. 
Best Travel Destinations Central and South America
#1 Argentine Patagonia
Argentine Patagonia is a true treat for all travelers, not just those with a penchant for adventure. From the vast range of wildlife to the majestic mountains and jaw-dropping glaciers, the region showcases Mother Nature at its best. Furthermore, first-timers can't pass up a visit to the Argentine Lake District, Mount Fitz Roy and the Perito Moreno Glacier.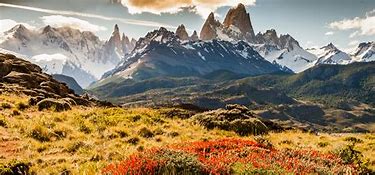 #2 Chilean Patagonia
Some of South America's most incredible scenery can be found in this area of Patagonia. Chilean Patagonia is most famous for Torres Del Paine National Park, though there are enough natural wonders to occupy travelers for weeks. Visit the national park.  Also, make time for Tierra del Fuego, the southeastern most point of Chile, and the penguin-filled Isla Magdalena.
#3 Cusco, Peru

As the former capital of the Inca empire, Cusco is the choice home base for travelers visiting Machu Picchu. But as the undisputed archaeological capital of the Americas, there's plenty more to see and do than the famous Inca Trail. Lesser-trafficked attractions, such as Plaza de Armas and Sacsayhuamán, boast just as much history and culture.
#4 Rio de Janeiro, Brazil
With its scenic beaches, leafy mountains and lively nightlife, Rio de Janeiro makes for a fun getaway any time of year. Whether you're looking for a larger-than-life Carnival experience or an opportunity to explore Brazil's gorgeous natural landscape, Rio has it all. While here, don't miss a visit to Christ the Redeemer (one of the New Seven Wonders of the World) or a stroll down the world-famous Ipanema Beach.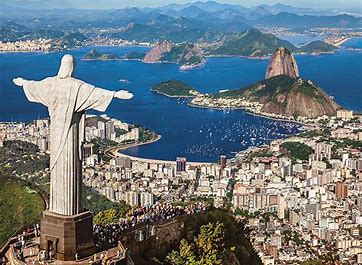 #5 Galapagos Islands, Ecuador

The Galápagos Islands are an archipelago of volcanic islands distributed on either side of the equator in the Pacific Ocean. They are located 906 km west of continental Ecuador. The islands have a large number of endemic species. They were studied by Charles Darwin during the second voyage of HMS Beagle. His observations and collections contributed to the inception of Darwin's theory of evolution by means of natural selection.
In addition, the Islands are best known for their colorful creatures, ranging from giant tortoises to seals and penguins. Today, animals still reign supreme (of the more than 120 islands and isles, only four are inhabited by humans). Getting here will cost you, but the plentiful wildlife-viewing opportunities are worth it.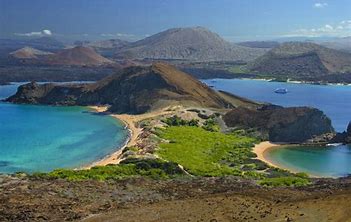 #6 Cartagena, Colombia
Colorful colonial architecture and stunning beaches come together in this vibrant Colombian city on the Caribbean coast. The popular old town has been designated as a UNESCO World Heritage site. It features structures that date back to the 16th century.  Another point of interest worth exploring are the nearby Rosario Islands, well-known for their beaches and coral reefs.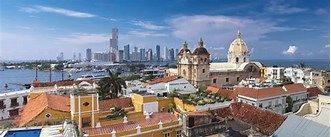 Costa Rica is a natural wonderland. The country features volcanoes to hike and lush rainforests to traverse.  It has a refreshingly laid back culture.  Vacation seekers can immerse themselves in the "pura vida" lifestyle.  Also, they can bask in the beaches at Guanacaste or along the Nicoya Peninsula's 80 miles of coast.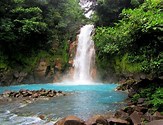 #8 Torres Del Paine National Park – Chile
Torres del Paine National Park is a national park encompassing mountains, glaciers, lakes, and rivers in southern Chilean Patagonia. The Cordillera del Paine is the centerpiece of the park. It lies in a transition area between the Magellanic subpolar forests and the Patagonian Steppes. The park is located 112 km north of Puerto Natales and 312 km north of Punta Arenas. The park borders Bernardo O'Higgins National Park to the west and the Los Glaciares National Park to the north in Argentine territory. Paine means "blue" in the native Tehuelche language and is pronounced PIE-nay.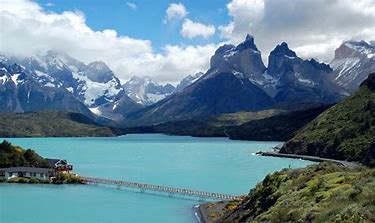 Reaching this remote national park is no small feat. Travelers say beholding the ice fields of Grey Glacier and the soaring peaks of the Cuernos del Paine are more than worth the trip.  The park has 700 square miles of diverse land to explore and travelers will find boredom near impossible.
#9 Belize
Offering everything from Mayan ruins to scenic shorelines and some of Central America's best diving, Belize is a truly one-of-a-kind destination. Snorkeling and diving along the Hol Chan Marine Reserve or the Great Blue Hole are major draws, but so are the country's ancient ruins and relaxing beaches.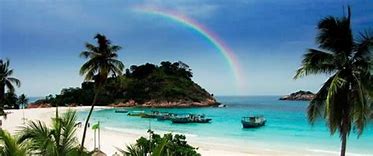 #10 Santiago, Chile
The Chilean capital has undergone quite the renaissance since the 1500s. You'll find neoclassical architecture rubbing elbows with modern skyscrapers and Spanish and European influences intermingling everywhere. The best way to take in the city's unique style is to walk its streets and barrios (neighborhoods), including the historical Plaza de Armas (where you'll find the Metropolitan Cathedral) and the vibrant Bellavista neighborhood.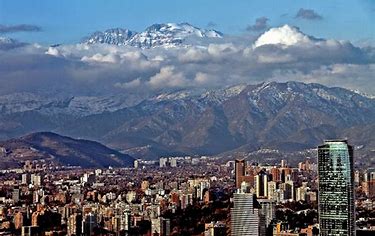 #11 Buenos Aires, Argentina
It's hard not to fall in love with this city's wide boulevards, alluring architecture and Parisian-style cafes. In addition to its good looks, Buenos Aires is teeming with culture. Also, plan to visit its world-class National Museum of Fine Arts, colorful Palermo neighborhood and bustling Corrientes Avenue.  It is home to theaters, bars and tango clubs.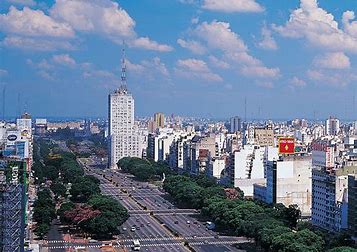 #12 Nicaragua
If you're looking for an affordable Central American adventure, look no further than Nicaragua. Many of the country's four-star hotels cost less than $100 per night. Thus, putting a luxury vacation within reach for lots of travelers. What's more, Nicaragua's towering volcanoes, scenic coastlines and lush rainforests are nothing short of incredible.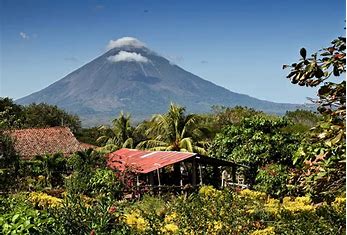 We have provided the traveler the top travel destinations Central and South America to visit.  These are some of the best places to visit in all the world!
To make travel arrangements to the Top Travel Destinations Central and South America, Click here ⇒  See the World for Less! Take up to $24 off our fees on flights with code WORLD24
.