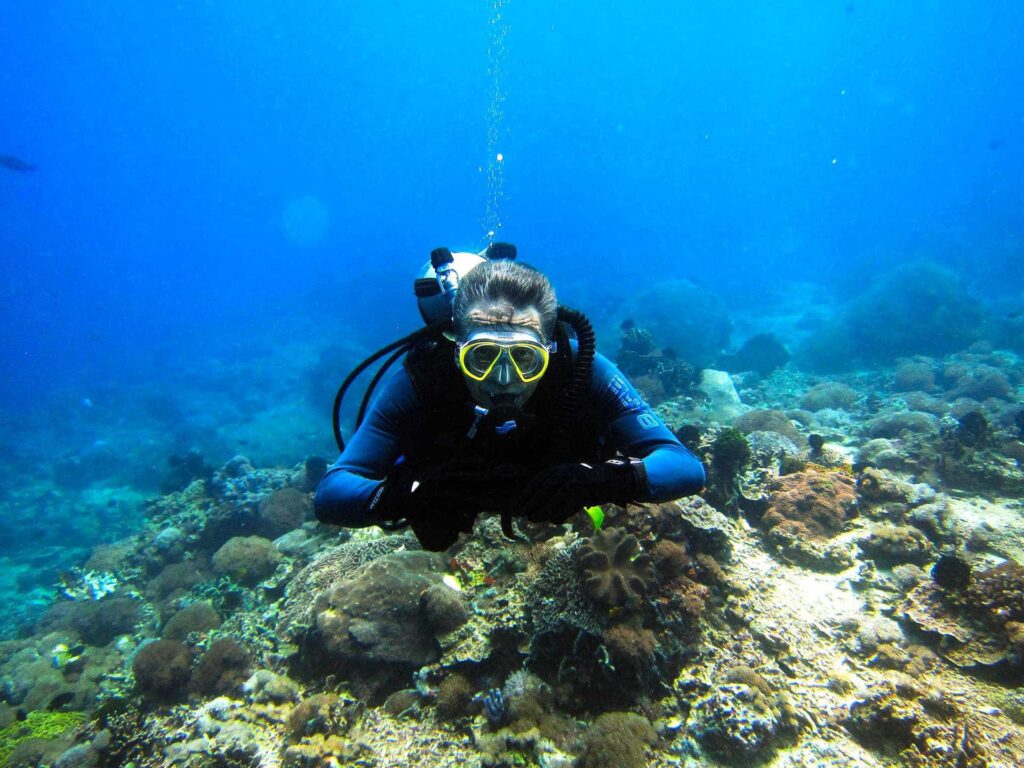 Scuba Diving – The 15 Top Places in the World!
We have compiled what we believe are the 15 top scuba diving sites in the world. Included is a brief description of each dive site and its unique features. In brief, if you are visiting the area, these are great attractions and well worth exploring. Keep in mind that this list is rather short and there are other great scuba diving sites that we have not included in the list but are also worth experiencing.
1. The Great Blue Hole, Belize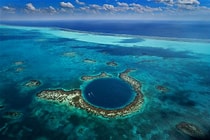 You're less likely to find a more iconic dive location than the Great Blue Hole anywhere in the world. If nothing else, the image of the Great Blue Hole is known around the world to scuba divers and non-scuba divers alike. Also, the reality is that the Blue Hole is far more than a cool photograph. This is a world-class scuba diving destination.
The water in the hole transitions from saltwater to fresh water at around the 15-meter mark. That alters buoyancy and makes for a unique feeling that few dives can offer. Visibility is a solid 30 meters. Further, you'll get great shots with a good underwater camera here.
The hole is surrounded by a coral reef. Local fish species are abundant, as are the sharks. Reef sharks and hammerheads are common. You can also find tuna and other large fish taking a dip here.
Jacques Cousteau made this site famous. He said then that it was one of the most amazing dives in the world and honestly, he wasn't wrong. As for the hole itself, it's a sinkhole. It extends down 125 meters. If you go for a deep dive, you'll be treated to an incredible sight. An underwater cave full of rocky stalactites and stalagmites.
This dive should come with a warning. Many divers end up disappointed. This is especially true if you're a fan of coral reef diving. The fact is cave diving is a different breed. There's a lot less to see in a cave. Less life, and less fun for many divers. You may be bored here. It's a sad truth that many divers don't feel it lives up to the hype. So, keep that in mind before you go.
If you truly know what kind of site the Great Blue Hole is, it can still be an incredible dive. We just have the right expectations going in. Few dive sites will ever match it,
2. Manta Dives in Kailua Kona, Hawaii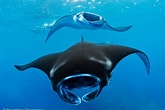 For something a little different, give the Kailua Kona Manta Ray Night Dive a try. These are dive sites that few people forget. There are several tour groups you can head out with, so you may want to do some research ahead of time. That said, almost all of them seem to be top-notch and offer similar experiences that are well worth the time.
In short, daytime dive sites take you down to check out fish but it's the night dive that is the big draw. Using lights, you'll be immersed in the dark water as giant manta rays come to feed on plankton. These rays have huge wing spans and are incredibly playful. They will roll and dive right before your eyes.
The dive groups themselves are ideal for beginners. Not only is all of your gear provided, but so is knowledge. The guides can tell you everything you ever wanted to know about the rays. And diving in Hawaii in general. They're also super friendly. They even provide drinks and snacks so you can just relax and enjoy the whole experience.
Also, the best part about many manta dives is that they are guaranteed. On a lot of dives, you may go down hoping to see a shark or other fish and come back disappointed. For a number of guided manta ray dives, you are guaranteed manta rays. If you dive and don't see one, they will bring you back the next night free of charge. Not every tour will do this, but check for one that does. You have nothing to lose, right?
3. Scuba Diving the Wreck Dive at Thunder Bay National Marine Sanctuary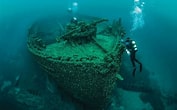 Sometimes divers overlook the Great Lakes when trying to find great dive sites. Freshwater lakes are often not considered as good or interesting as ocean divers. Thunder Bay's marine sanctuary can set you straight on that.
Located on Lake Huron, the marine sanctuary offers up what they call Shipwreck Alley. Wrecks dating back to 1844 can be explored here. The fact is, that Lake Huron was and is a major shipping area. Boats have been trying to manage these unpredictable waters for a long time. The numerous wrecks off Thunder Bay are a testament to that. Over 200 wrecks can be accessed in these waters.
In addition, the best part of these dive tours is the thing most people assume is a point against it – the cold. In the summer, Thunder Bay and surrounding areas can get quite warm. But the typically colder waters of Lake Huron have preserved many of the wrecks. The result is that they are in stunning conditions. Any serious wreck diver has to give this a try.
4.

Flower Garden Banks, Texas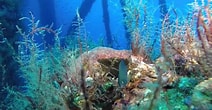 The Flower Garden banks are located 100 nautical miles (190 km) offshore of Galveston, Texas, in the northwestern Gulf of Mexico. It contains the northernmost coral reefs in the United States. This marine sanctuary is as diverse as a dive gets. Teeming with life, the warm Gulf Coast waters have made this a haven for divers and sea life alike.
With some of the largest, most vibrant coral reefs you can find, the beauty is unmatched. Chub, jack, and barracuda are plentiful in the clear waters. They're not the only residents in the area. You can find spinner dolphins and manta rays throughout the area as well. You'll also find an abundance of sharks. Silky sharks and hammerheads are common sights. You'll also find the odd whale shark in the area.
Coral carpets the area in vast amounts. More than 50% of the bottom is covered in it. Once you're down to the coral you'll find parrotfish, butterflyfish, eels, and more. Coral polyps spawn in August. Also, the result is thousands of fish coming into the area to feed. You won't see anything like it anywhere else in the world.
Obviously, you're going to want to charter a boat to head out there. There are plenty of tours available and many knowledgeable guides. For the abundance of wildlife and beautiful vistas, this is a true standout.
Furthermore, one thing to remember is that, because of the distance, this is a trip you really need to plan. It's an 8-hour boat trip to get out of here. Not for a casual, spur-of-the-moment dive. If the weather takes a turn or the currents are bad, you need to be flexible. You may have to scrap the trip and try again the next day. You wouldn't be the first diver to lose out because of bad conditions, so just go with it and make sure you have a backup.
5. Cocos Island, Costa Rica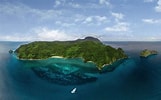 Many people head to Costa Rica for the beautiful island itself. There is rich and diverse wildlife. Also, some of the most beautiful scenery on Earth. Lucky for divers, that extends beneath the surface. Diving at Cocos Island is an amazing but rare experience and worth the trip. This one is only for the most experienced divers.
This is no trip for the faint-hearted. You can't just hop over to the island in a canoe. In fact, the way to Cocos Island is an adventure all on its own. You'll need to take a live-board vessel from Puntarenas and travel for 36 hours to the island. Still interested? Keep reading.
These trips usually last more than a week. You can see why it's going to take three days just to travel there and back.
In addition, the island is known for heavy currents. You won't be handling this one as a first-timer. The surges can be brutal. But if you can manage it, the seamounts and boulders are unlike anywhere else.
Between June and November, you can enjoy waters that range between 74F and 84F. Whale sharks and manta rays are frequent visitors to the island. You can expect dolphins, hawkbill turtles, bull sharks, and hammerhead sharks as well.
In short, the coral reef system around the island is second to none. It's on par with the Great Barrier Reef. Eels and octopuses dart through on a regular basis to add to the diversity. The government of Costa Rica strictly regulates access to the island. You'll need to be serious, plan ahead, and follow the rules. That said, you won't come back disappointed, either.
6.

Blue Heron Bridge, Riviera Beach, Florida

Even those unsure about diving can have a great time at Blue Heron Bridge. The water is only 12 feet deep, so you have no need to worry about strong currents and deep holes. So how does 12 feet of water make for a great dive? Well, seeing is believing.
Sports Diver Magazine named this one of the best dive sites in the world. That's thanks to two major features here. One, it's incredibly easy to get here. It's in West Palm Beach and you're basically a stone's throw from town. But it's also incredibly rich in wildlife. It's like immersing yourself in an underwater zoo. If you are looking for quality shore dives, start here.
Mimic octopuses, seahorses, flying gurnards, frogfish, and many more call this area home. If your diving tastes are focused on seeing as many fish as possible, this is for you. With numerous species and other forms of sea life present, you need to give this dive a try.
Further, the Lake Worth Lagoon is a well-protected area. That means even if the weather turns, your dive won't suffer. Most dive spots are not safe if the clouds roll in and the sea gets choppy. The lagoon stays calm in nearly all weather conditions. You're safe to spend an hour or two investigating no matter what.
If you're not scuba certified there's even a snorkel trail. That means the whole family can make a day of it no matter their skill level. Therefore, you really won't find a better place to dive that can offer as much as you'll find here. Plus, you don't really need a guide or a tour to manage this spot.
You'll need to be aware of the nearby boat channel. You absolutely do not want to get in the way of a boat. Also, you'll need to make sure you have a dive flag. Because this is such a popular spot, divers without flags do get ticketed frequently. Lastly, tidal flow can be an issue. Low slack tide makes for some low visibility in the water. Check your time and scuba dive accordingly. They don't call this the best dive in the world for nothing.
7. Scuba Diving

Bellingham and Puget Sound, State of Washington

Bellingham
If you can handle a bit of a colder climate, Bellingham offers a great scuba dive experience. In fact, scuba diving here is often better in the colder months. The tidal forces are not as drastic. Plus, algae blooms are less active. That means greater visibility and a better dive. Grab a quality scuba mask and the world comes alive.
Head out to Fort Casey State Park and you'll be treated to an amazing site. Keystone Jerry's is plastered with white anemone. Rockfish, wolf eels, and many other fish call this area home. One of the big draws is the giant Pacific octopus, however. Adults have a 14-foot arm span, and some specimens can get over 100 lbs. Definitely a cool feature and one most dive sites can't match.
Just remember, the tides and currents can get roughed out here. Make sure you're not alone. And a dry suit is a must. Water temperatures can go down to incredibly cold temperatures out here.
Puget Sound
Puget Sound also offers a similar scuba dive experience to Bellingham. However, you can expect temperatures here to hover around 50F all year. If you're looking for some incredible wildlife, this may be the best dive for you. That is if you're interested in killer whales and sea lions. The number of humpback whales has been increasing in recent years as well. Wolf eels will swim right up to you here as well. Thanks to years of divers hand-feeding them, they're happy to get up close and personal.
There are a host of wrecks worth exploring off Puget Sound. Head to Edmonds Underwater Park and check out the ratfish, a truly unique species. Also known as ghost sharks, these little guys are abundant in the area. Scientifically, they're one of the closest links between your average fish and sharks.
Just Click The ⇓ Book Now Flashing Button Below To Use The Promo Code And Book Your Flight And Hotel!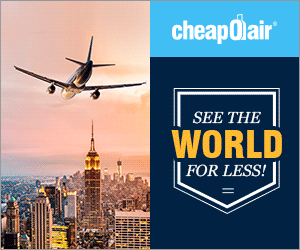 8.

RMS Rhone, British Virgin Islands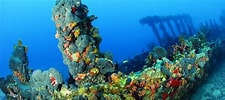 The RMS Rhone sank back in 1867. It was once a UK mail ship, but a hurricane sent it to the bottom of the sea near the Virgin Islands. Today the wreck is remarkably intact and offers a scuba diving site like no other. It's wreck diving at its best. It is at least one of the best diving sites for wrecks in the world.
The bow of the Rhone is mostly intact, and divers can span the length of the vessel. The 15-foot propeller is still visible. When it was built, it was the largest in the world. To this day, many divers don't realize they're on the propeller unless they're told. It's so big you can swim right over it without realizing what it is.
The wreck also features numerous other artifacts. Large wrenches and brass portholes remain in place. Looters have taken some artifacts over the years, but several others remain. Their notoriety means they are unlikely to be sold on the open market. For that reason, even things like silver spoons are still visible in the wreck.
Most divers need at least two dives to get the full ship in. The right scuba dive group will also offer a rich and detailed history of the ship. The wreck is world-renowned and even featured heavily in the 1977 movie The Deep.
In addition, night dives to the Rhone are very popular. The pristine reefs around the dive site are teeming with life and you'll experience a whole new dive when the sun goes down. Several octopuses and a massive moray eel have made their homes in the wreck. You can also find many turtles and lobsters roaming the area. They're accustomed to divers and will not shy away from sharing the space when you visit.
Also, if you're a history buff, there's a lot to learn here as well. When the Rhone sank there was nearly 140 crew on board. None of them survived. Tour guides can fill you in on all the important details if you'd like to know the backstory of a dive site.
9. Scuba Diving Baranof Island, Alaska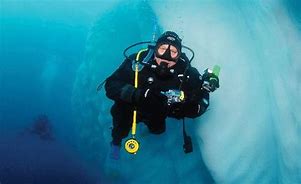 Known as Smudges, you can book a dive up at the Baranof Island dive site to hit the water with some moon jellyfish. This is accessible only by boat, so you won't be driving up here on your own for a day trip.
At a maximum depth of 80 feet, it's a manageable dive for most people. And if you head there in the summer, get ready for an experience. That entire 80-foot column could be dense with harmless moon jellies. No need to worry about being swarmed or stung here.
In short, you can't 100% predict the presence of jellyfish. There are more than seasons that go into their migration and breeding habits. Tides, currents, temperatures, and more can affect them. But there's still a good chance you can count on them if you know what to look for. The result is a dive site that is unlike most others in the world.
When the jellyfish form in groups, sometimes called smacks, there are thousands of them. They float about in a very ghostly and beautiful way. It's a visual experience that is hard to describe but is incredibly impressive. If you love the diversity of wildlife when you dive, this is a must-see.
10. The Pinnacle at Point Lobos, California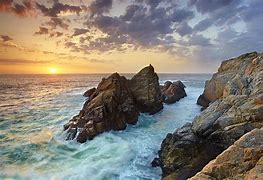 Diving in California offers a lot of great locations full of unique wildlife. One of the must-see spots is right down the road from Monterey. Located in Carmel, Point Lobos National Park offers a great dive experience.
Also, unlike some spots, Point Lobos is a little bit more exclusive. Only fifteen divers a day are allowed here. This is part of an effort to maintain reef integrity. They don't want the area over-trafficked and damaged as a result.
Head around Bluefish Cove and try the Great Pinnacle. You can follow the north face down in an almost perfectly vertical drop. It's hard to duplicate anywhere else.
Further, there are steep canyons and a variety of smaller pinnacles to check out, as well. Kelp forests make for a beautiful exploration. You may even run into a few harbor seals in the area. Just don't go there expecting to see any.
Large blue rockfish populate the area. You may also run into a famous local. Because Point Lobos is a marine preserve, the fish are well-treated. That's why a large sheep head named Victor has become a diver's favorite. Victor is friendly and often comes to say hello to divers.
Also, you can only get out to the pinnacle by boat. That means it's a bit of a harder dive than some. First-timers will want to avoid this until they've got a few divers under their belt. But if you do have the skills, it's an underrated location. Definitely work a look.
11. Scuba Diving t

he Florida Keys, Florida

Can you consider yourself a serious diver if you've never been to the Florida Keys? Yes! But you should still go. Whether it's your passion or just a hobby, the Florida Keys have an amazing reputation. And for good reason. Also, the number of coral reefs and wreck diving here is unbeatable.
Highlights include the USS Vandeberg. It was a 523-foot-long missile tracking ship, located a few miles off the coast. The USS Spiegel Grove, a Navy dock landing ship, is another prominent feature that only sank back in 2002. At 510 feet and in great condition, it's a very cool wreck to check out.
In addition, if you're just interested in fish, the Keys are amazing. From blue-striped grunt to angelfish to barracuda, there's so much to take in. The reefs and the wrecks have made luxurious habitats for countless species.
Obviously, Florida thrives on tourism. You'll find tons of hotels and scuba diving guides in the area. Some are going to be better quality than others. But since it's the dive itself you want, just make sure whatever you do covers all the bases.
The Keys are famous for the Shipwreck Trail, which you can try to cover if you're ambitious. There are nine wrecks to view. The level of skill does vary so you shouldn't try to tackle the whole trail and a newcomer.
12. Fernando de Noronha, Brazil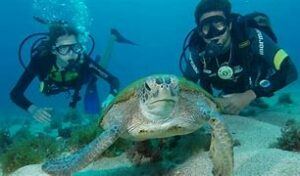 South America has countless amazing dive sites that are worth checking out. One spot that has been gaining popularity in recent years is Brazil's, Fernando de Noronha. The archipelago offers gorgeous blue waters and an abundance of marine life.
Also, numerous tour groups and dive operators can help people of all skill levels. First-timers and even snorkelers will have a ton to see and do throughout the area. More advanced divers will not feel bored by any means.
In short, from sea turtles to spinner dolphins, there is much to see. The marine life in Fernando de Noronha is extremely diverse. Also, most divers want that exciting marine life experience in the water. This is a great place to get it. You may not get face-to-face with a dolphin, but there's still enough to keep your interest.
Octopus, squid, sharks, and others round out the list of creatures you're likely to see. Not to mention dozens of fish species. The colorful and vibrant displays really are unforgettable.
If you like wreck diving, the Corveta Ipiranga can be found about 60 meters deep. An oasis for fish now, the wreck is still riddled with artifacts. It's well-preserved and makes a great addition to any dive in the area.
13.

Isla Mujeres, Mexico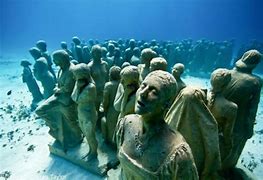 Located off the coast of Cancun, Isla Mujeres offers an exceptional scuba diving experience. Further, most dives can boast of manta rays, sharks, or dolphins. Head to Isla Mujeres and you run into a whale shark. These massive fish are the largest non-whales in the sea. The largest has been measured at over 60 feet. But don't let the size scare you off. They're remarkably gentle and move at a leisurely pace. They're the perfect marine life dive companion.
Moreover, there are great reefs for novices and experts alike. You can keep yourself busy with dives for the bulk of your vacation if you head out here. Plus, you're close to Cozumel if you feel like shaking things up.
14.

Morehead, North Carolina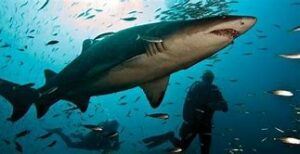 Another spot close to home that you need to check out is Morehead. Many people have never considered North Carolina a dive location. If so, then you want to give Morehead a second look. In addition, the big draw here is the Spar. It's a sunken 180-foot Coast Guard cutter that is fully intact. It makes for an amazing dive spot thanks to the wildlife present. If you've ever wanted to dive with sharks, here's your chance.
Also, thanks to warm Gulf Stream waters, there is plenty for sharks to eat around here. That means plenty of other fish if sharks don't really excite you.
Most importantly, the sharks in the area are sand tiger sharks. They're typically gentle and will ignore most divers. Some days you'll find around 10 or so. Word is that you may run across double that in a few days, but we've noticed 5 to 10 is normal. Of course, some days there are none, so you may want to schedule more than one dive.
There are a few other wrecks in the area as well, such as the Papoose, the Caribsea, and the Atlas. The Spar is your best bet if you're new to scuba diving, though. Even amateurs can handle this easily.
15. The Galapagos Islands, Ecuador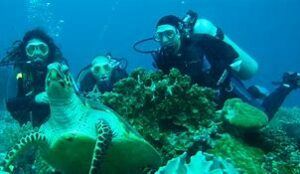 The Galapagos Islands are one of the most diverse and enchanting scuba diving destinations on Earth. Diving here is year-round and offers an experience found nowhere else on Earth. This is the only place you're going to be able to dive with marine iguanas. As dive locations go, this offers some of the best dives in the Pacific Ocean.
Also, December to June offers the best scuba diving for your time and money. Further, calmer, warmer seas with better visibility make it a great trip. If you're a more advanced diver, try the whale shark season. Whale sharks are more abundant than when they get cool.
Expect to see eagle rays, penguins, and hammerhead sharks. There are many other species throughout the year as well. It may not be the best dive spot for newcomers, but it's also not impossible. Also, make sure you have a good guide. Stick to the warm season if you are new, just to be safe.
HONORABLE MENTION SCUBA DIVING SPOTS
1.) Bonne Terre Mine, Missouri
2.) Belle Island, Canada
3.) Georgia Aquarium (Indoors)
4.) Cayman Islands
5.) Bahamas
6.) St. Lucia
7.) Fiji
8.) Hawaii
To Make Travel Arrangements to the Top Scuba Diving Destinations, Just Click The ⇓ Book Now Flashing Button Below to Use The Promo Code And Book Your Flight and Hotel!