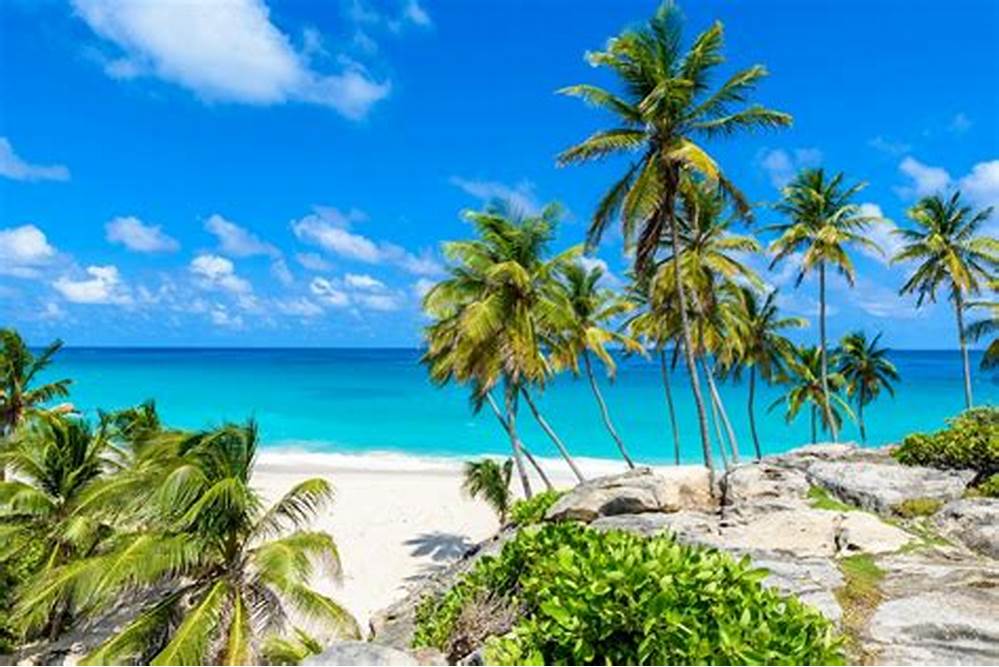 Seventeen Top Travel Destinations In The Caribbean. According to US News and World Report, these are the top travel destinations in the Caribbean. Also included is a brief description of each location and its' attractions. Furthermore, if you are visiting the area, these are some great attractions!
Note: U.S. News compiled the list below of its best Caribbean getaways. These rankings are based on user votes and expert insights, plus factors like accessibility to beaches, tourist attractions, and comfortable accommodations. We hope you enjoy reading about each destination!

Top Travel Destinations In The Caribbean
Seventeen Best Places To Visit In The Caribbean
#1 British Virgin Islands
"Posh" is the best word to describe the British Virgin Islands. The shoreline at Cane Garden Bay is particularly picturesque, the white sand beaches on Anegada Island are stunning and the Baths National Park is mystifying. In brief, one of the best ways to see these scenic islands is by yacht or on a boat tour from the nearby U.S. Virgin Islands. The British Virgin Islands also has some of the best beaches and sites in the Caribbean, making it one of the top travel destinations in the Caribbean.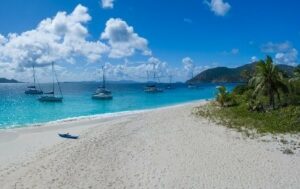 #2 St. Lucia
Visit St. Lucia for its sprawling chalk-colored beaches, towering volcanic peaks, and upscale resorts. You can start your day with a hiking adventure through the Piton Mountains, soak up some midday sun along Reduit Beach, and watch the sunset over the Caribbean Sea. You'll also want to save time for a visit to Sulphur Springs, the world's only drive-in volcano. St. Lucia's plethora of romantic luxury hotels makes it especially popular with couples.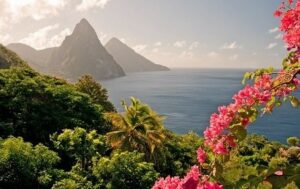 #3 U.S. Virgin Islands
Spring is the time to travel to the U.S. Virgin Islands, particularly in late April when the boisterous carnival season in St. Thomas gets underway. Spend the day enjoying the unspoiled beauty of one of the many beaches along St. John's shoreline. Visit a St. Croix fort for a bit of history while on vacation. The best part? Americans don't need a passport to visit these Caribbean islands. St. John's is also a destination not to miss when visiting the U.S. Virgin Islands. Here you will find some of the best beaches in the world. Trunk Bay is a must-see! If you're staying in St. John's, be sure to rent a car. Here you can visit a different beautiful beach every day. Likewise, on St. Thomas, a visit to Magens Bay is a must! Spend the day. You'll love the beach and the view from the cliffs.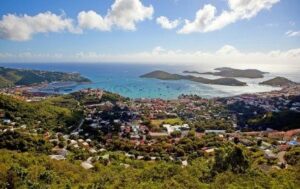 #4 Turks & Caicos
Travel to the Turks and Caicos Islands to see some of the most beautiful beaches in the Caribbean, including Grace Bay. Home to the third-largest barrier reef system in the world. Further, this collection of coral islands offers unforgettable experiences for snorkelers and scuba divers. Whether you choose to spend the bulk of your time on land or underwater, these islands create a wonderful retreat for those seeking maximum comfort in a tropical setting. Also, note that hotel prices can be higher here than in other Caribbean locales, especially during the peak winter season.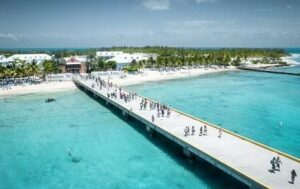 #5 St. Vincent & The Grenadines
Comprising 32 islands, St. Vincent and the Grenadines have something to offer every traveler. Further, enjoy time on the biggest island of St. Vincent in its capital and port city, Kingstown. There you'll find a lush botanical garden and fresh fish and produce markets. Then, hop on a boat and sail between the many other remote land masses for diving, snorkeling, exploring, and photo opportunities. In brief, no matter how you choose to pass the time, a trip to this destination will be one for the books.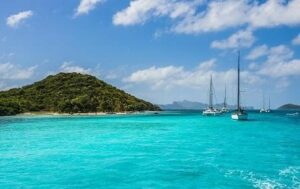 #6 Cayman Islands
One of the most scenic spots in the Caribbean, the Cayman Islands is home to premier dive sites, including Eden Rock and Devil's Grotto, and plenty of crescent-shaped shorelines. Also, for travelers only willing to go knee-deep, there's Stingray City, which offers clear water, a shallow sandbar, and opportunities to swim with stingrays. Furthermore, this archipelago features some great hotel deals, so you can enjoy the white sand beaches and serene sea without ruining your vacation budget. Some of the best snorkeling in the Caribbean too!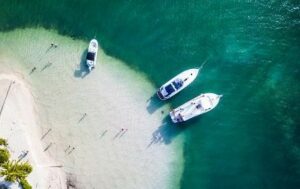 Click The ⇓ Book Now Flashing Button Below To Use The Promo Code And Book Your Flight!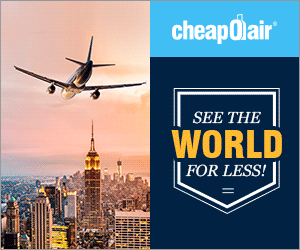 #7 Antigua

Antigua is home to a wealth of diverse beaches – 365 to be exact. So whether you're interested in surfing and water sports at Galley Bay Beach or seeking a more secluded, romantic vacation at Half Moon Bay, you likely won't be disappointed. Antigua even features historical attractions like Nelson's Dockyard and Betty's Hope, should you want to learn more about the island's colonial past. The island also boasts some of the best resorts in the Caribbean.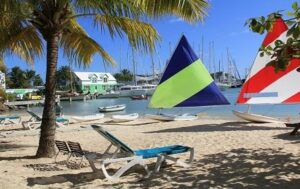 #8 Anguilla
Powdery white sand, striking turquoise water and a variety of lodging options make Anguilla an extremely popular Caribbean vacation destination. The island enjoys warm weather year-round. Further, even though it's just 16 miles long, Anguilla is home to dozens of pristine beaches. Also, visit Meads Bay and Rendezvous Bay if you're looking to escape the crowds found at Shoal Bay East.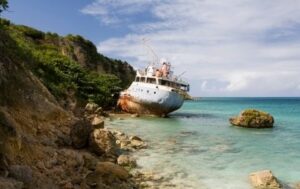 #9 St. Kitts & Nevis
St. Kitts garners its popularity in part from the soft sands and buzzing nightlife of Frigate Bay. In addition, it hosts excellent festivals like St. Kitts & Nevis National Carnival and the St. Kitts Music Festival. Also, if you need a break from the action, hop on a ferry for a day trip to the quieter island of Nevis, where you'll find Oualie and Pinney's beaches.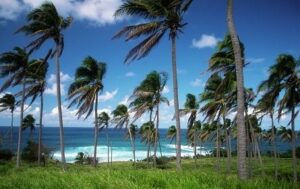 #10 Barbados
While you'll certainly find the standard Caribbean staples – sandy beaches, verdant golf courses, duty-free shops, and palatial resorts – you'll also discover that Barbados offers a distinctly unique flair. Further, travel here to sample bittersweet Mount Gay Rum. Also, explore limestone caverns, attend a horse race, and dance to calypso tunes. Don't forget to save time for exploring the island's historical plantation houses and tropical gardens.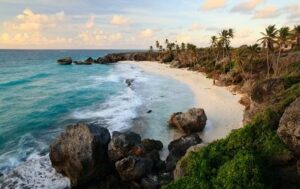 #11 Curacao
As part of the ABC islands (along with Aruba and Bonaire), Curacao sits outside the hurricane belt, meaning you'll find sunny, pleasant temperatures year-round. The dependable weather, along with the island's notable coral reefs, also makes Curacao a top destination for divers, snorkelers, and beach bums. Further, this Dutch Caribbean locale boasts a lively capital filled with pastel-colored architecture and culturally significant sights like a sand-floored synagogue from the 17th century.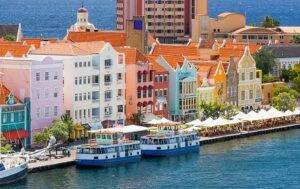 #12 St. Barts
St. Barts is known for its scenic beaches and unique French Caribbean culture, evident in its cuisine and lively annual festivals. St. Barts is also synonymous with luxury, so you'll find many high-end hotels (some of which are still undergoing renovations post-Hurricane Irma) and harbors that house mega-yachts. To save some coin, grab food at a local deli before heading to the beach for a picnic.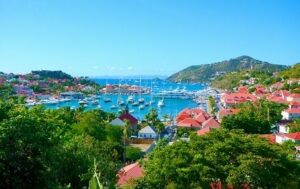 #13 Aruba
Aruba appeals to all types of travelers: Gamblers can enjoy the casinos, nature lovers can check out Arikok National Park or hike through the Ayo and Casibari rock formations, scuba divers can explore the sea, and beach bums can laze along the shoreline. What's more, this island lies outside the hurricane belt. It's an ideal place to visit year-round, though room rates are generally lowest during the summer months.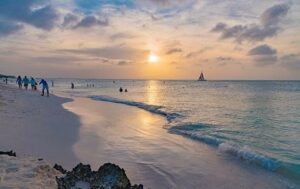 #14 Guadeloupe
Compared to its neighbors, the island has flown under the radar for years but is worth a visit. In this French Caribbean archipelago, you'll discover beaches with white, golden, or black sand. In short, 70% of Guadeloupe's territory is protected nature reserves. It is also perfect for ecotourists and scuba divers, as well as those looking to avoid the crowded resorts of more popular Caribbean destinations.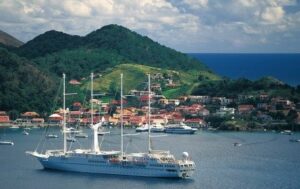 #15 Grenada
The bright colors of St. George's harbor in Grenada offer a view well worth enjoying. But don't stay in one spot for too long – Grenada has 45 beaches to choose from, including the popular 2-mile-long Grand Anse Beach. Regardless of which shoreline you choose, you'll find clear water and white sand surrounded by lush greenery. Also, if you need a break from the sand, head to Belmont Estate for a spice tour or stretch your legs on Grand Etang National Park & Forest Reserve's hiking trails.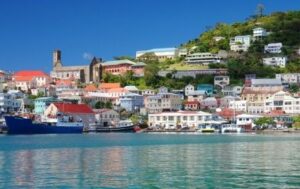 #16 St. Martin – St. Maarten
You'll find first-rate beaches and plenty of activities on St. Martin-St. Maarten, as well as an assortment of hotel options and vacation rentals for all budgets. In addition, experienced and first-time scuba divers can explore the reefs of Point Blanche. Meanwhile, foodies can savor fresh seafood dishes (think: conch and dumplings, codfish fritters and whelk soup) and French-Creole specialties, such as callaloo (kale and spinach soup) and barbecue spareribs, at one of the open-air loloslocated along the shore.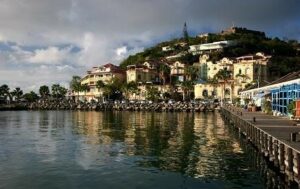 #17 Jamaica
Home to towering mountains, dense rainforests, colorful coral reefs, and stunning beaches, Jamaica's diverse scenery attracts a variety of visitors. Adventurous travelers can hike, rock climb, or dive while beach bums lounge on Seven Mile Beach's soft white sand or swim in its clear water. Also, for an authentic dose of local culture, head to Kingston (the island's capital) to attend a lively festival, listen to reggae tunes and try local specialties like Blue Mountain Rum and jerk chicken.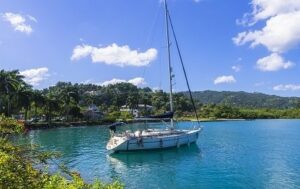 We have provided travelers with the top travel destinations in the Caribbean to visit. You won't be disappointed. These are some exciting places to visit with some of the most beautiful beaches in the world!
Make Your Travel Arrangements To The Top Travel Destinations

In the Caribbean Now.

Click The ⇓ Book Now Flashing Button Below To Use The Promo Code And Book Your Flight!