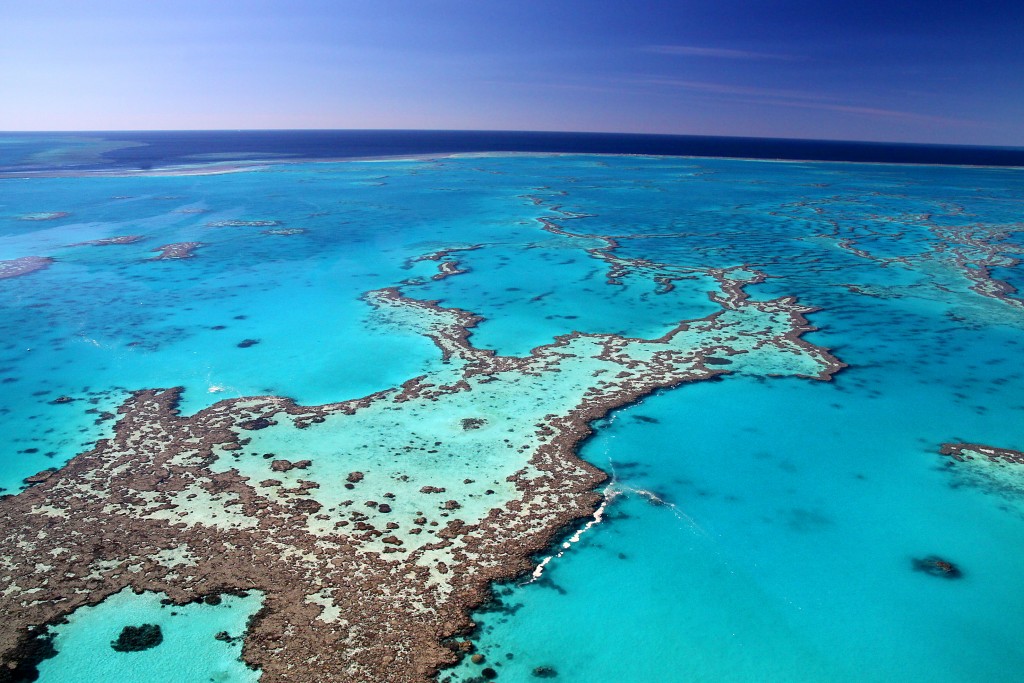 Seventeen Top Travel Destinations In Australia and the Pacific. According to US News and World Report, these are the top travel destinations in Australia and the Pacific. Also included is a brief description of each location and its attractions. Furthermore, if you are visiting the area, these are excellent tourist attractions.
Note: U.S. News compiled this list of its best Australian and Pacific getaways. These rankings are also based on user votes and expert insights, plus factors like accessibility to beaches, tourist attractions, and comfortable accommodations. Further, we hope you are able to visit and enjoy one of these exciting destinations!

Top Travel Destinations In Australia And The Pacific

Best Places to Visit in the Pacific
Costly flights and long travel times can deter some from visiting Australia and its neighbors. Moreover, should you decide to travel to the region, it's useful to know the best locales to explore, that's where we come in. U.S. News ranks the top vacation spots in Australia and the South Pacific listed below.

#1 South Island, New Zealand
New Zealand's largest island is a haven for outdoorsy types keen on soaking up the country's jaw-dropping scenery. Further, whether you're hiking around Lake Tekapo, bird watching on Stewart Island, stargazing from the Mount John Observatory, diving in Milford Sound, or kayaking in Abel Tasman National Park, you'll enjoy impressive panoramas. Also, when you need a break from nature, check out Christchurch's eclectic street art or Dunedin's 19th-century Larnach Castle.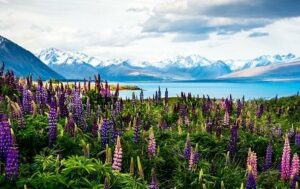 #2 Sydney, Australia

Part fast-paced metropolis, part laid-back beach town, Sydney welcomes travelers who want to spend their days sunbathing at Bondi and Coogee beaches. In addition, they can visit the museums of Darling Harbour or climb the Sydney Harbour Bridge. What's more, Sydney features cool neighborhoods like The Rocks and fun events, such as Vivid Sydney and the Festival of the Winds. Furthermore, plan ahead to catch a concert or performance at the world-renowned Sydney Opera House.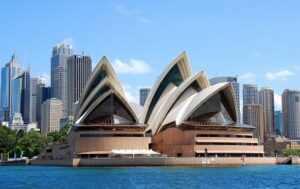 Top Travel Destinations – Some Favorites

South Pacific Islands



Some of the World's Most Beautiful Islands!
#3 Tahiti
Visitors travel from around the world to catch a glimpse of Tahiti's beautiful natural landscape. It features everything from tumbling waterfalls to soaring mountains. This island in the South Pacific is also home to unique stretches of sand. Included are places such as La Plage de Maui (with proximity to a shallow lagoon ideal for swimming and snorkeling) and Papenoo Beach (a black sand beach that attracts surfers in droves).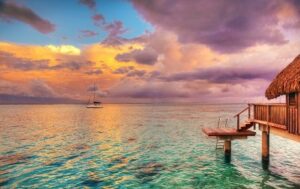 #4 Great Barrier Reef
The Great Barrier Reef is easily one of the world's top natural wonders. Its sheer size and diversity of life continuously impress visitors. Even if you won't be able to see the entire reef, an air, boat tour, or snorkeling or diving excursion of this underwater marvel makes for an unforgettable vacation. Also, base yourself in Cairns for easy access to the reef and the world's oldest living tropical rainforest.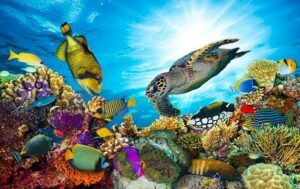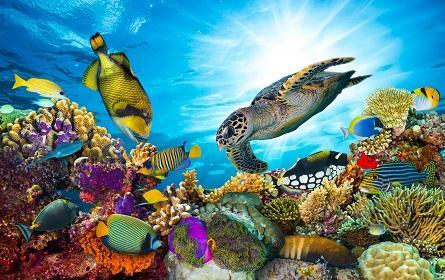 #5 Bora Bora
Travelers searching for a once-in-a-lifetime vacation head to this doubly named island for its romantic overwater bungalows, luxe spas, and scenic surroundings. Here, you can spend the day exploring animal-filled coral reefs, aquamarine lagoons, lush jungles, and towering mountains. In short, some tour operators even offer excursions that include shark and stingray encounters. Also, to save money, book a vacation package that combines your flight and hotel room.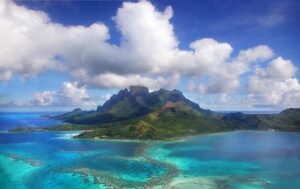 #6 Fiji
Made up of a collection of South Pacific islands, Fiji is known for being a fantastic beach destination. In addition, adventurous travelers can spend the day hiking mountains or sand dunes. You can also snorkel around coral reefs and hit the links at one of 14 golf courses. Also, you can learn about firewalking, drinking kava, and other native customs. Furthermore, Fijians are notoriously welcoming to foreigners and will help you relax like a local.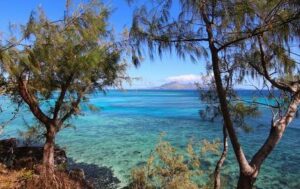 Top Travel Destinations In Australia And The Pacific
Australia and New Zealand



#7 Melbourne
Melbourne is Australia's event capital, hosting annual activities like the Australian Open and the Melbourne Food and Wine Festival. In addition, even if you can't visit for a major event, the city offers a variety of attractions, including highly regarded museums, Australia's oldest zoo, and a public library filled with rare books and historical artifacts. Also, for a more leisurely vacation, ride on the free City Circle Tram or sip a flat white at one of Melbourne's many street cafes.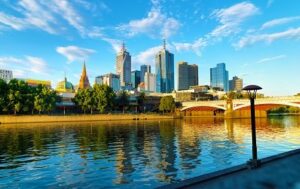 #8 Tasmania
This island south of mainland Australia draws adventurous travelers in droves. In addition, hikers can trek challenging paths at Wellington Park and Cradle Mountain-Lake St Clair National Park. Water lovers can snorkel, kayak, and more at Freycinet National Park. Tasmania is also home to unique critters, such as koalas, wombats, and Tasmanian devils. Further, vacationers can see them during wilderness hikes or visits to animal havens like Brighton's Bonorong Wildlife Sanctuary. Also, after a busy day outdoors, unwind with a locally made cider, wine, or whiskey in Hobart or Launceston.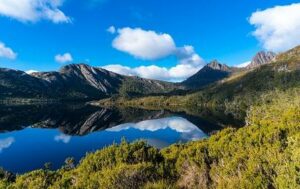 Make Your Travel Arrangements To The Top Travel Destinations

In Australia And The Pacific Now.

Click The Book Now Flashing Button Below To Use The Promo ⇓ Code And Book Your Flight!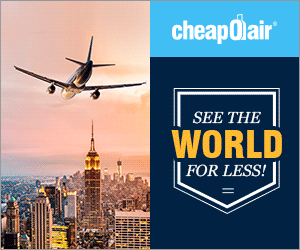 #9 Uluru-Kata Tjuta National Park
When you think of Australia's Outback, chances are you imagine this UNESCO World Heritage-listed national park. Further, at the center of Uluru-Kata Tjuta National Park lies Uluru (or Ayers Rock, a massive sandstone formation with a red hue) and Kata Tjuta (red geological domes also known as Mount Olga). These are two sites with cultural ties to the local indigenous Australian community. Also, for phenomenal photo ops, visit at either sunrise or sunset because both locales are breathtaking.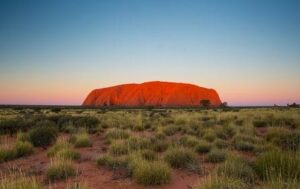 #10 Sunshine Coast
Queensland's Sunshine Coast stretches between Caloundra and the Great Sandy National Park. It appeals to everyone from foodies to animal lovers to beach bums. Also in the heart of the region sits Noosa, a popular beach destination known for its food and wine festival, its Steve Irwin-affiliated zoo, and its migrating humpback whales. Meanwhile, Coolum Beach offers stunning views of Mount Coolum and excellent surfing conditions.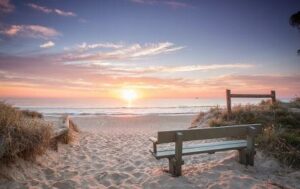 In Brief, Australia Is One Of The Finest Destinations Worldwide, With Great Weather, Plenty Of Places To Visit, Along With The Nicest Of People. Book Your Trip Today!
#11 Auckland
The cosmopolitan city of Auckland boasts a diverse population that brings unique flavors and traditions to the local culture. Add Auckland's love for sport (think: rugby and bungee jumping). You've got a great destination with natural allures – black sand beaches, clear blue waters, and volcanic peaks. Also, save time for a visit to Rangitoto Island. Hikes on this offshore island include treks through lava fields and the world's largest pohutukawa forest, as well as phenomenal city panoramas.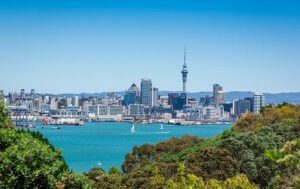 #12 Gold Coast
A Gold Coast vacation offers travelers the perfect blend of a laid-back beach community and a thriving city. Visitors can also explore everything from glowworm caves to wildlife sanctuaries to theme parks. All are located within the city's limits. However, the main reason to check out this coastal locale is to ride its top-notch waves. Surfers travel from around the world to hang 10 at beaches like Surfers Paradise and Burleigh Heads.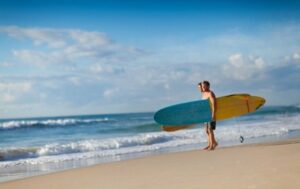 #13 Whitsunday Islands
Within the view of Australia's northeastern coast, the Whitsunday Islands' 74 islands are the place to go to enjoy water sports like sailing, snorkeling, and Jet Skiing. Further, Hamilton Island (the largest inhabited island of Queensland's Whitsundays) is one of the island chain's most popular vacation spots. Hence, it has a plethora of eateries, upscale accommodations, and sprawling beaches, such as world-renowned Whitehaven Beach. Also, if you'd rather stay active during your visit, check out Long Island, which features more than 10 miles of hiking trails.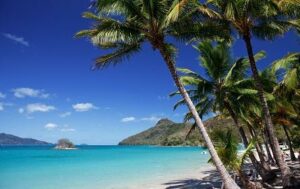 #14 Queenstown
A trip to the adventure capital of New Zealand – and arguably, the world – offers plenty of opportunities to unleash your inner daredevil. Among other activities, spend your vacation bungee jumping, skiing, paragliding, and skydiving. Further, check out the Queenstown and Central Otago wineries that comprise the Queenstown Wine Trail. Also, no visit would be complete without taking a dip in the Onsen Hot Pools and touring Kiwi Birdlife Park.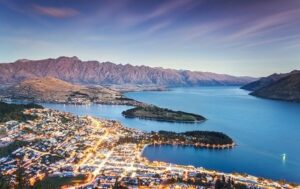 #15 Adelaide
Adelaide beckons nature lovers, culture hounds, and foodies. Considered the wine capital of the country, this South Australian city boasts more than 200 wineries, including world-famous vineyards like Penfolds and Jacob's Creek. Gourmands can also sample local meat, cheese, baked goods, and more at the Adelaide Central Market. Afterward, they can peruse the exhibits at highly regarded museums like the Art Gallery of South Australia and the South Australian Museum. Finally, before leaving, venture to Waterfall Gully to admire its gushing waterfalls and spectacular city views.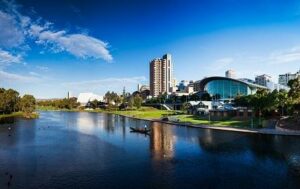 #16 Brisbane
Brisbane is perhaps the best place to get acquainted with the Aussie culture. It's also a humble city with a modest skyline, quaint neighborhoods, and a friendly populace. Yet Brisbane possesses the urban allure of a large metropolis with a substantial music scene and numerous world-class museums. Plus, it offers all kinds of kid-friendly attractions, including Roma Street Parkland's trackless passenger train and the world's first and largest koala sanctuary.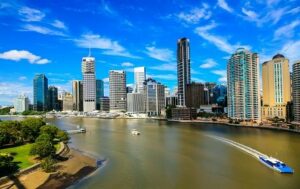 #17 Perth
When Perth comes up in conversation, the first thing usually mentioned is its exceptional weather. The city enjoys a not-too-hot, not-too-cold climate. You could also easily spend your entire vacation enjoying the pristine shoreline and rugged parks around Perth. Further, for even more fun in the sun, take a Rottnest Express ferry west to Rottnest Island. The offshore oasis is home to wild quokkas (small wallabies). It also offers excellent snorkeling conditions at many of its 63 beaches and 20 bays.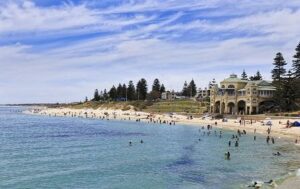 Personal Note:

We have provided travelers with the top travel destinations in Australia and the Pacific to visit. You won't be disappointed. These are some great places to visit all over the world!
Make Your Travel Arrangements To The Top Travel Destinations In Australia And The Pacific Now. Click The Book Now Flashing Button Below To Use The Promo ⇓ Code And Book Your Flight!