The Twenty Top Travel Destinations In Europe. According to US News and World Report, these are the top travel destinations in Europe. Also included is a brief description of each location and its main features. Furthermore, if you are visiting the area, these are must-see attractions. We hope you enjoy reading about each destination and will select one for your next vacation!
Top Travel Destinations in

Europe
European Destinations

#1 Paris, France
Paris is filled with highly regarded museums, monuments, and churches. Though you could easily spend your entire vacation admiring iconic sights like the Eiffel Tower and the Notre Dame Cathedral, save some time for relaxing at sidewalk cafes during the day and enjoying drawn-out meals with amazing wine at night.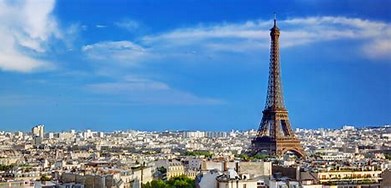 #2 Rome, Italy
Roma is a can't-miss spot on your trip to Europe. The aroma of fresh Italian cooking wafts through alleys, and historical sites sit at every turn. No visit to Italy's capital would be complete without checking out the Colosseum, St. Peter's Basilica, and the awe-inspiring Trevi Fountain.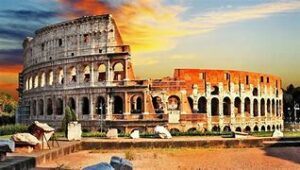 #3 London, England
Exploring the world-class British Museum, seeing a musical in the West End, touring the Tower of London, and gorging on fish and chips at a local pub are all part of the London bucket list experience. However, London's high hotel prices can make budget travelers cringe. Book far in advance or consider a vacation rental to save some coin.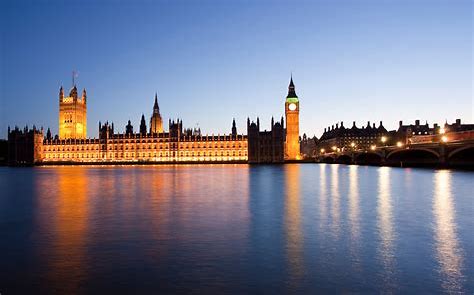 #4 Florence, Italy
Travel toFirenze for an authentic taste of Italy. Florence boasts top-notch museums, quaint hotels, stunning architecture, and mouthwatering cuisine. Must-dos include admiring Michelangelo's David, taking in the view from the Ponte Vecchio, and climbing to the top of the Duomo.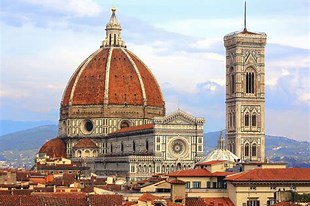 #5 Venice, Italy
Venice may conjure up images of romantic gondola rides down the Grand Canal, but this European city isn't just for swooning lovebirds. With an abundance of theaters, churches, historical sights, and eateries, this city on Italy's northeastern coast will enchant all types of travelers.
#6 Barcelona, Spain
Barcelona's diverse architecture really makes the city stand out. Gaudí's Parc Güell and La Sagrada Familia are impressive, as are La Seu and Montjuïc Castle. When you tire of architecture, relax on the beach, eat the local food (tapas), or sip sangria along Las Ramblas.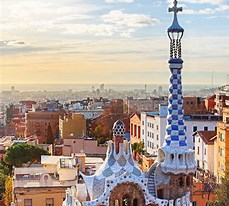 #7 Amsterdam, The Netherlands
There's more to Amsterdam than its notorious coffee shop culture and the Red Light District. Spend the day biking along the city's canals and stylish streets before exploring noteworthy museums, such as the Van Gogh Museum. Friendly locals and affordable hotels keep bringing travelers back, especially during the warmer months.
#8 Santorini, Greece
Visit this Greek island for its abundance of diverse beaches. You'll find red sands at – you guessed it – Red Beach and black sands at Kamari Beach. But don't forget to save a day to travel to archaeological attractions like Ancient Thira and Ancient Akrotiri.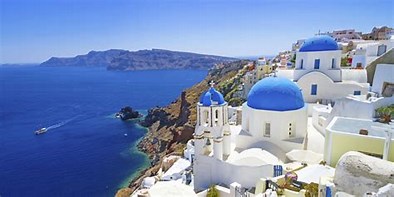 #9 Swiss Alps, Switzerland
Located south of Zurich, Bern, and Basel, the Swiss Alps are a haven for winter sports enthusiasts. While skiing, hiking, and snowboarding tend to dominate this region, you'll also discover quaint towns, serene lakes, and gorgeous scenery. Plus, luxury mountain resorts are available throughout the region, making it a playground for all sorts of travelers.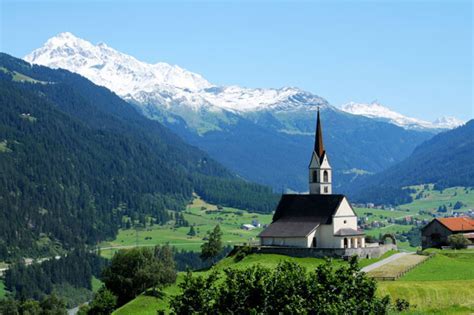 #10 Prague,

Czech Republic



A vacation in Prague will leave you feeling as if you've stepped into a fairy tale. Gothic architecture impresses visitors of all ages, and the city's love of music is contagious. You'll also appreciate Prague's affordability compared to other captivating destinations in Europe.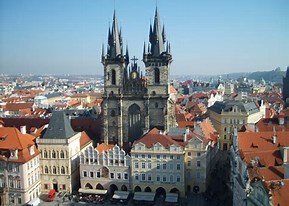 Just Click The ⇓ Book Now Flashing Button Below To Use The Promo Code And Book Your Flight!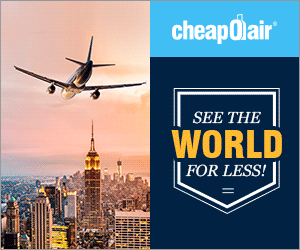 #11 Athens, Greece
Athens is made for history buffs and architectural aficionados, but it also serves as a great European getaway for everyday travel experts. The capital's laid-back lifestyle and incredible food attract the masses just as much as the world-class Acropolis and Parthenon do.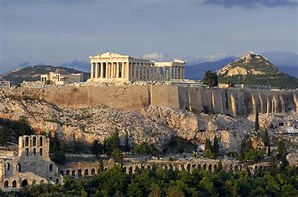 #12 Vienna, Austria
This storied Austrian city is best known for its music and monarchs. Explore the Habsburg's Schönbrunn Palace, and stroll the narrow streets of theInner City. If you're an art lover, head to the Museums Quartier to tour the Museum of Modern Art.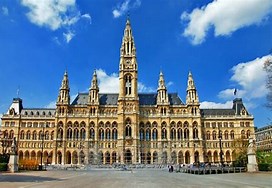 #13 Madrid, Spain
Spain's capital has all the makings of a quintessential European vacation: stunning architecture, vibrant nightlife, world-class museums, luxury hotels, and, of course, plenty of delicious Spanish food. But save some time for a flamenco show and a soccer match, too.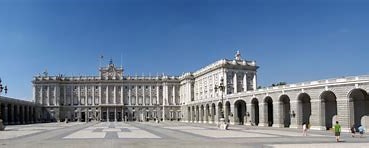 #14 Lisbon, Portugal
Laid-back Lisbon welcomes travelers with its colorful architecture, centuries-old buildings and castles, picturesque beaches, and flavorful seafood. Nestled on top of seven hills, this charming European locale is known for its friendly residents and hilly terrain. If you don't want to huff it up Lisbon's streets, take advantage of the city's efficient public transportation system.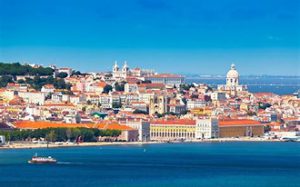 #15 Istanbul, Turkey
Skyscrapers stand next to historical monuments in Istanbul, an ancient city filled with modern advances. Shopaholics fill the city's bazaars during the day, while partygoers head to local nightclubs in droves at night. Just remember to pack layers; travelers are required to cover up when visiting Istanbul's mosques and religious monuments.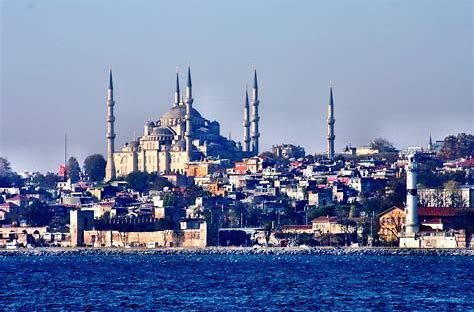 #16 Innsbruck, Austria
A Skiers' paradise comes with its first snowfall, Innsbruck is home to staggering mountains and Olympia SkiWorld Innsbruck, which boasts more than 160 miles of runs. Outside of winter sports, visitors can explore the historic Old Town, and families will love the Alpenzoo, the highest zoo in Europe. To save some coin on accommodations, visit in the fall.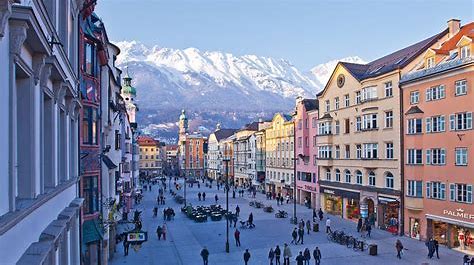 #17 Lake Como, Italy
Located in the Lombardy region of northern Italy, Lake Como has long been a haven for artists, celebrities, and travelers looking to truly relax. You'll unwind in no time while wandering down cobblestone streets, exploring palatial villas, and lounging alongside the serene lake shores. Keep in mind, though, that a stay here won't come cheap.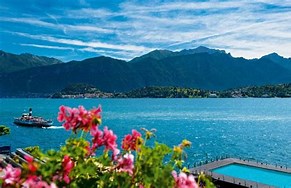 #18 Dublin, Ireland
Dublin is the largest city in Ireland and has long been a popular vacation spot for beer drinkers and history buffs. Home to the Guinness headquarters and the Jameson Distillery, the city also boasts a plethora of pubs. Meanwhile, non-drinkers will want to head to boutiques along Grafton Street and check out kid-friendly areas like the sprawling St. Stephen's Green and the Dublin Zoo.
#19 Canary Islands, Spain
Spain's Canary Islands are where you should go if you're seeking a tropical vacation. With snorkeling, scuba diving, luxury resorts, gourmet cuisine, and beaches with aquamarine waters, these seven islands offer a plethora of laid-back activities that are ideal for relaxing days. For more of an adventure, head to the Parque Nacional del Teide to hike the world's third-tallest volcano.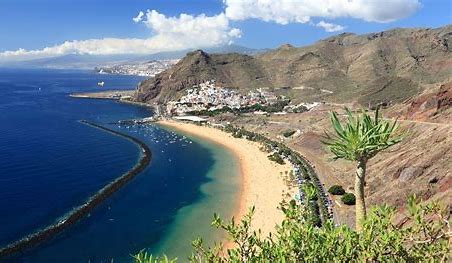 #20 Amalfi Coast, Italy
Travel to this coastal region of Italy for once-in-a-lifetime views of the Mediterranean Sea from beautiful cliffside towns. Spend your days hiking, wandering the narrow streets of Positano, or retreating to more secluded places, such as the Furore Fiordo beach.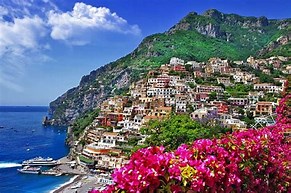 We have provided travelers with the top travel destinations in Europe to visit. You won't be disappointed. These are some great places to visit all over the world!
Make Your Travel Arrangements To The Top Travel Destinations In Europe Now. Click The ⇓ Book Now Flashing Button Below To Use The Promo Code And Book Your Flight!