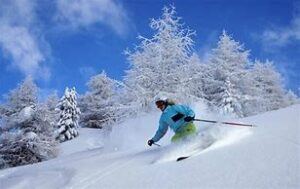 The Top Ten Most Popular Ski Resorts Near Washington D.C.
Colorado, California, and the Northeast certainly aren't the only places with world-class powder in the U.S. In short, you can find more than a handful of the best ski resorts within a short drive from Washington, D.C.
Surrounding the nation's capital are some of the most popular ski resorts that offer snowboarding, snow tubing, snowshoeing, and more. Also, these eastern slopes accommodate both experts and beginners. Further, you can be a newbie and still enjoy the runs around Washington, D.C. All offer gear, rental, and lessons.
The Resorts – Popular Ski Resorts Near D.C.

10. Liberty Mountain Resort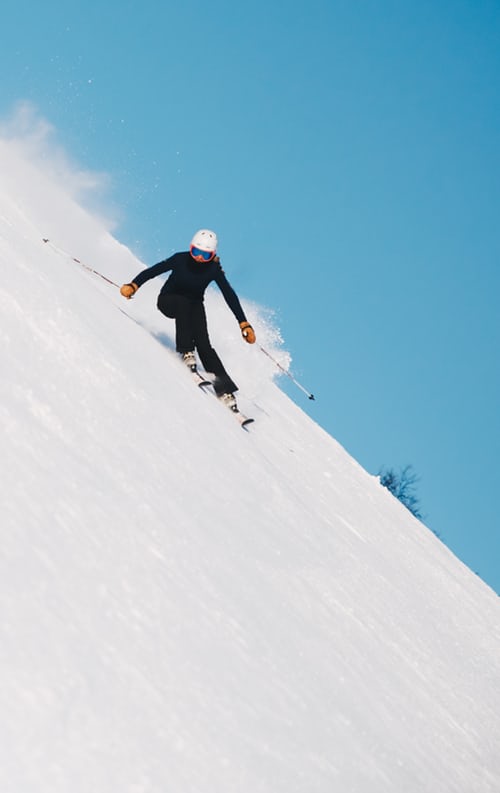 The aptly named Liberty Mountain Resort is the closest to the nation's capital. It is located just 8 miles southwest of historic Gettysburg. Furthermore, Liberty has 16 trails and three terrain parks, serviced by nine lifts, with complete snowmaking coverage. Amenities include snow tubing, lessons, equipment rental, a child-care center, a hotel, and a conference center. It also has an array of restaurants and bars.
9. Whitetail Resort
The family-friendly resort is in Mercersburg, Pennsylvania. It also offers nine lifts and two terrain parks, with 100 percent snowmaking coverage. Newbies can rent gear and take lessons on-site. It also offers a snow sports program for children and adults with mental and physical challenges.
8. Roundtop Mountain Resort
Beginners are welcome at Roundtop Mountain Resort because of its three-day Discovery Package. This guarantees you'll be a "superhero of snow" by the end of it. Also, if you don't take to skiing and snowboarding, you can go tubing or paintball at the park. Furthermore, there are nine lifts and a terrain park here with a superpipe and halfpipe.
7. Bryce Mountain Resort
This four-season resort is in the heart of the Shenandoah Valley, Virginia. Also, it is conveniently located near Shenandoah National Park and offers skiing, snowboarding, racing events, and lessons. In addition, nearby are historical sites and wine vineyards. The property is a member-owned resort. However, all activities and facilities are open to the public. Members do have access to additional benefits and amenities.
6. Massanutten Resort
Let the kids explore Massanutten's indoor waterpark if they don't fancy skiing. The lazy river and tube slides are fun for any age after a day out on the slopes. Also, this resort resembles an authentic mountain village. Consequently, you'll think you're in the Swiss Alps rather than just a couple of hours from Washington, D.C. After dark, you and the family can bundle up for a bit of night skiing.
5. Wintergreen Ski Resort
Located in the heart of Central Virginia's Blue Ridge Mountains, this four-season resort features two championship golf courses. The resort also has an award-winning tennis program, a full-service spa, hiking, fly fishing, horseback riding, swimming, and mountain biking. In addition to skiing, snowboarding, and snow tubing. It should be noted that the park is for daytime play only because it doesn't have any on-site accommodations. However, there are condominiums and vacation homes around the area.
4. Canaan Valley Resort and Conference Center
A ski resort with its very own ice skating rink? You got it. While it might sound cliché, Canaan Valley Resort really does have something for the whole family. A fitness center, pool, spa, miles of hiking and biking trails, cross-country skiing, and swanky restaurants. In addition, it has 42 trails, three chairlifts, and two magic carpets. It also has snowmaking on more than 75 percent of the mountain.
3. Wisp Ski Resort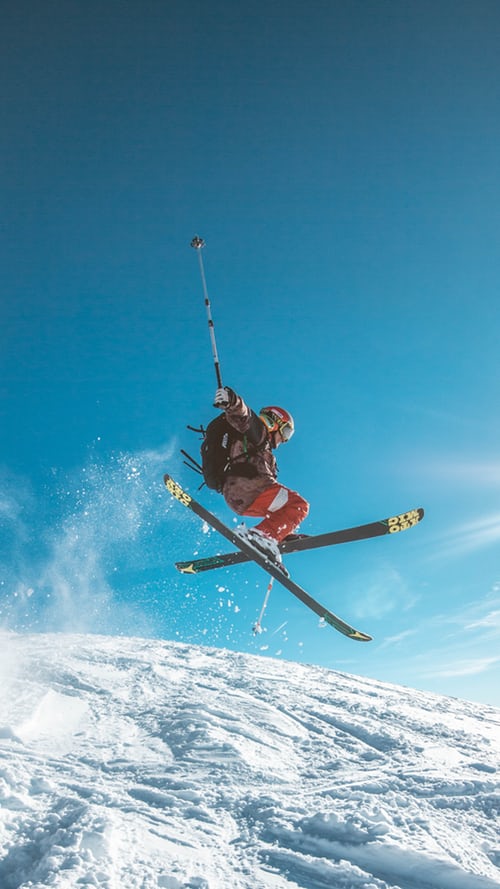 Maryland's only ski resort is located near Deep Creek Lake in Garrett County. The resort offers a wide range of winter activities. These include skiing, snowboarding, snow tubing, outdoor ice skating, snowshoeing, snowmobiling, and sleigh rides. There are also seven chairlifts, five surface lifts, and four freestyle parks. The area is one of the most scenic in the state and makes it a great getaway destination.
2. Seven Springs Mountain Resort
Seven Springs is a 5,000-acre ski resort located in Pennsylvania's Laurel Mountains, an hour south of Pittsburgh. The resort is also open year-round and offers snowmobile tours, snowcat rides, snowshoe tours, and an indoor pool. In addition, hot tubs, mini-golf, a game room, roller skating, and a fitness room are available too. Seven Springs has a hotel on-site for your convenience. Therefore, you can stay for days without boredom.
1. Snowshoe Ski Resort
It may be the furthest from the city, but Snowshoe's 57 trails over 251 ski-able acres are worth the drive. It's the biggest ski area in the region. Further, the resort gets the most snowfall of any that is drivable from Washington, D.C. Also, the mountain is 4,848 feet tall and has a vertical drop of 1,500 feet. Consequently, the many hotels and lodges dotted around the area make this destination a great long weekend retreat.
To Book, Your Airfare, Hotel, and Car Rental For Your Next Skiing Trip Package, Click On ⇓ The Banner Below To Use The Promo Code Today!
When Is The Best Time To Plan That Ski Trip?
The week between Christmas and New Year's is always the busiest time of the year to ski, regardless of which mountain you choose. It's certainly a great way to enjoy the holiday season, but you'll need to plan ahead. You should book your ski vacation a year in advance to secure the best accommodations and rates for this time of year, especially if you are planning to fly to your destination. Martin Luther King, Jr. Day weekend in January and Presidents' Day weekend in February are popular ski travel times. It's best to secure your travel arrangements by late summer, especially if booking at one of the best ski resorts.
If your travel plans fall outside the holiday window, the best time to book your ski trip is in September or October. Keep in mind flights into small regional airports sell out quickly on Saturday and Sunday. Book early or consider midweek arrivals or larger airports like Washington, D.C., or Baltimore.

Booking one of the best ski resorts early is a good idea for lodging and airfare. Reserving your ski rentals in advance ensures the rental company will have the equipment you need in stock and will make your arrival hassle-free. For those who ski with kids, be sure to reserve their spot in daycare or ski school prior to your arrival as space is limited and can be booked up quickly, especially during prime ski travel times.
Although planning in advance is generally the wise thing to do, booking late does have its advantages. Travelers interested in hitting the slopes towards the end of the season, when the sun is bright and the temperatures are mild, should wait to book until February to take advantage of bluebird rates. Not only can springtime skiers score late-season deals and maybe even a few added perks, but booking late provides the luxury of gauging weather patterns and maybe even benefiting from an end-of-season snowstorm.
To Book, Your Airfare, Hotel, Or Car Rental For Your Next Skiing Trip Near Washington D.C., Click On ⇓ The Banner Below To Use The Promo Code Today!