The Fifteen Top Travel Destinations In Asia. According to US News and World Report, these are the top travel destinations in all of Asia. Also included is a brief description of each place and its' attractions. Furthermore, if you are visiting the area, these are fabulous tourist attractions that you won't want to pass up! We hope you enjoy reading about each destination and will select at least one for your next vacation trip!
Top Travel Destinations in Asia
Asian Destinations

#1 Hong Kong, China

Travel to this former British colony offers an easy introduction to China. The city blends both cultures to create a hub that is Eastern at heart but with roots deeply influenced by the West. Also, you'll see this in the city's capitalist culture. It is illustrated by its towering skyscrapers, numerous street markets, and thousands of dining options. For unmatched natural beauty, head to Hong Kong's outlying islands.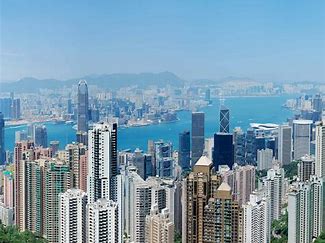 #2 Maldives
This far-flung destination, miles from civilization in the Indian Ocean, is made up of about 1,200 islands. Many of which offer unparalleled white sand beaches, crystal clear waters, and coral reefs that prompt extensive exploration. Also, what's the best way to experience this slice of paradise? In one of its many overwater bungalows, of course.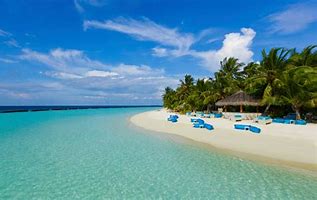 #3 Tokyo, Japan

No dilly-dallying here. Tokyo is as fast-paced as cities come. It's one of the largest cities in the world too. With millions of residents, novice Tokyo visitors may have a hard time keeping up with the city's flashing lights and insanely crowded streets. But travelers should accept the challenge and enjoy Tokyo's exhilarating energy and unrivaled shopping scene, not to mention the world's best sushi.
#4 Phuket, Thailand

Phuket's elongated beaches and cerulean waters embody a paradise that few Asian destinations can rival. It's here where you'll find these beautiful Thai beaches docked with traditional, wooden long-tail boats and lush, limestone rock formations. Consequently, beach and boat tours are the most popular things to do here. However, there are also various religious sites worth a visit. What's more, lodging here is relatively affordable.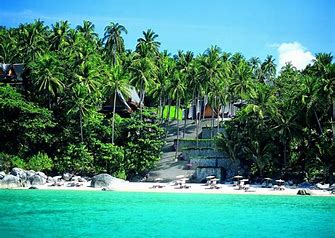 #5 Bali
Bali's natural beauty is so profound that travelers have been known to refer to the destination as "heaven on earth." Here, lush rainforests, picturesque mountain ranges, sweeping valleys, and scenic beaches all sit side by side. There are also a handful of serene temples. You should not miss out on a trip to Ubud, Bali's cultural capital, and the home of the region's famous rice fields. To read more about Bali and Indonesia, click and go here >https://cheapairfareandtravel.com/indonesia/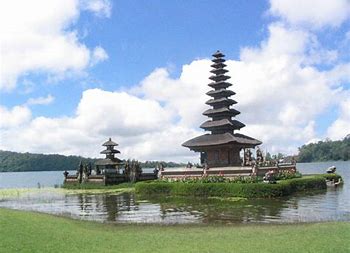 #6 Chiang Mai, Thailand

After you've gotten your fill of Phuket, Chiang Mai is the next go-to destination in Thailand. Chiang Mai definitely has a bustle to it. However, the destination also offers a much-needed reprieve thanks to its surrounding mountains. Things to do here include tours of breathtaking temples, adventures in the rainforest, and a visit to the Elephant Nature Park.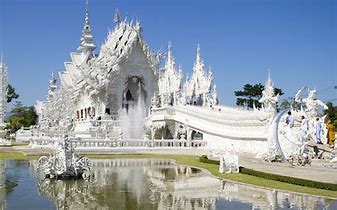 #7 Singapore
Travel to Singapore is unique in that it's a melting pot of Asian cultures. This fusion has led to prosperity that takes form in the city's colorful neighborhoods, eclectic culinary scene, and overall modernity. After shopping and chowing down in Little India or Chinatown, head downtown to take in the skyscrapers. They are located at either Merlion Park, the Singapore Flyer, or the sky-high Gardens by the Bay.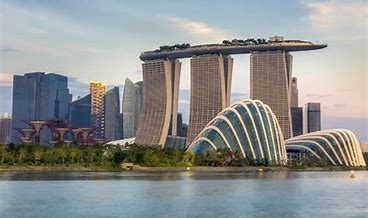 Just Click The ⇓ Book Now Flashing Button Below To Use The Promo Code And Book Your Flight!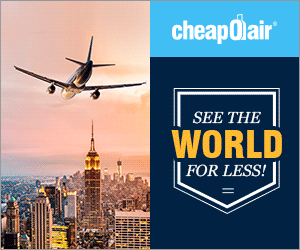 #8 Kyoto, Japan
History lovers will revel in the sites of Kyoto. The city was the country's capital during imperial times. It is awash with ancient religious sites, including the Fushimi Inari Shrine, which dates back to the eighth century. In addition to shrines and temples, be sure to pencil in time to stroll the famous Philosopher's Walk. Also, treat yourself to kaiseki, which are multicourse meals native to Kyoto.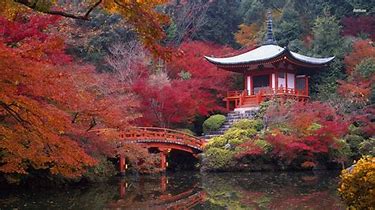 #9 Bangkok, Thailand
A vacation to Thailand's capital is filled to the brim with eye-catching Hindu sites, nonstop nightlife, and incredible cuisine. Find your chi at sacred sites such as Wat Arun or hit up the Chatuchak Weekend Market. It is also one of the world's biggest street markets. While here, grab as much food as possible from street stalls. Bangkok is considered the street food capital of the world.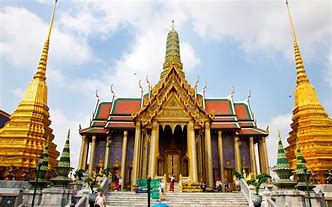 Top Travel Destinations in Asia – Great Sites to Visit, Book Today!
#10 Taipei, Taiwan

Taipei is known for its delectable night markets and historical attractions. Taiwan's capital is a must-see for all those traveling to Asia.
Can't-miss attractions here include a ride to the top of the ultramodern Taipei 101 tower. Also, visit the National Palace, where you'll find artifacts from the Forbidden City and the tasty Shilin Night Market.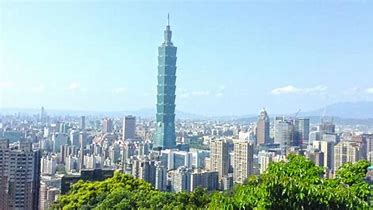 #11 Seoul, South Korea
South Korea's capital does an incredible job of blending the ancient with the modern. Between all the busy streets and towering skyscrapers lie ancient temples, shrines, and villages waiting to be explored. In addition, be sure to take in both sides of Seoul during your trip. Be sure to save time for its incredible green spaces, as well as the fascinating Demilitarized Zone at the North Korea-South Korea border.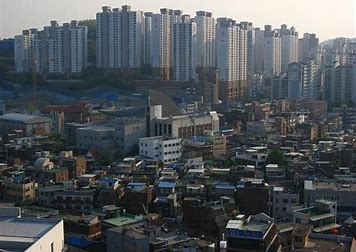 #12 Guilin and Lijiang River National Park, China
This national park is so loved and respected, that its image is featured on China's paper currency. Guilin and Lijiang River National Park is located in the Guangxi region of China, northwest of Hong Kong. The Lijiang River runs about 52 miles from Guilin to Yangshuo. It passes towering green karsts (eroded limestone) along the way. The best way to take in the scenery is by boat – though it's a long ride.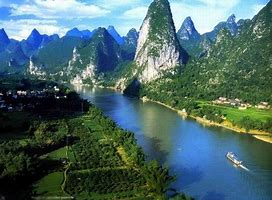 #13 Railay Beach, Thailand

If you only have time to go to one beach in Thailand, make it Railay Beach. Located in Krabi province, Railay features glistening white sands. It is surrounded by leafy, limestone rock formations that jut out beautifully from the sea. Also, if the beach couldn't get more alluring, you're only able to reach it by boat. Daytrips from the nearby Ao Nang Beach are popular tours among travelers.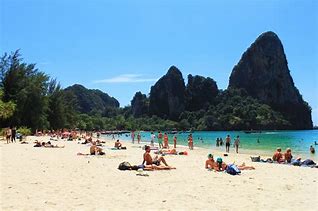 #14 Hanoi, Vietnam – Top Travel Destinations in Asia

Hanoi is perfect for first-time Vietnam travelers. The country's capital offers plenty in the way of history, culture, shopping, dining, and natural splendor. Start your day off with a Vietnamese coffee then head to Hanoi's Old Quarter for a visit to Dong Xuan, the city's largest market. After that, visit one of the city's many temples, including the ancient Temple of Literature.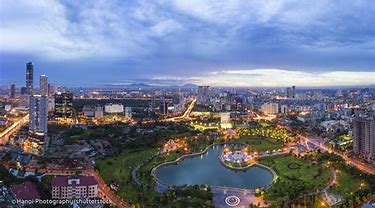 #15 Ho Chi Minh City, Vietnam

Ho Chi Minh City (Formerly: Saigon) is equal parts overwhelming and exhilarating. Here, mopeds whiz by at all hours of the day, cafes take up entire sidewalks, and street food vendors serve up delectable local fare despite the year-round heat and humidity. It's the best thing to do. Take this all in with gusto by walking through and embracing the unique chaos.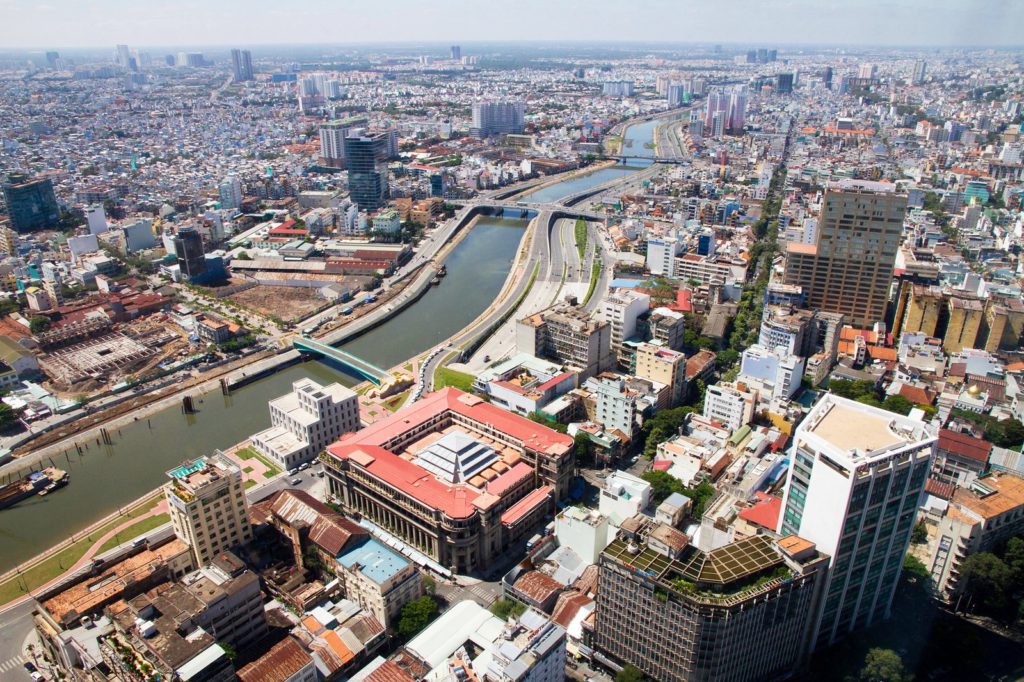 We have provided travelers with the top travel destinations in Asia to visit. You won't be disappointed. These are some great places to visit all over the world!
Make Your Travel Arrangements To The Top Travel Destinations In Asia Now.

Click The ⇓ Book Now Flashing Button Below To Use The Promo Code And Book Your Flight!